When thinking of RV Travel you likely imagine beautiful scenery, epic adventures, and exploring new lands, cultures and lifestyles. But when you start digging in you find that behind the scenes there is work to put in before the dreams unfold (like finding the best RV battery).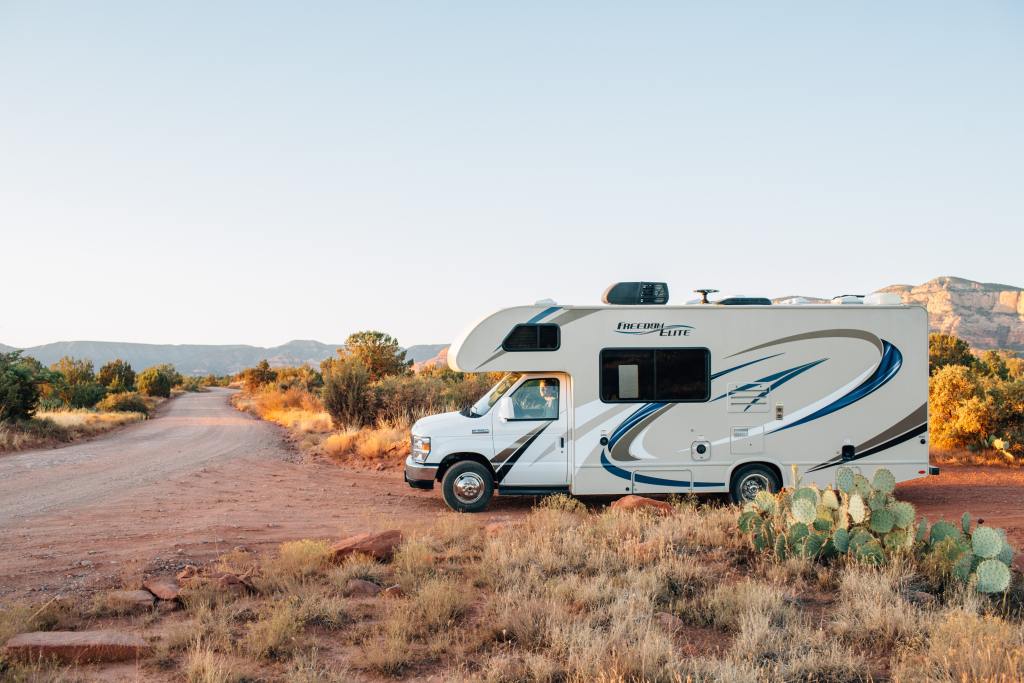 Finding a place to park your RV, ensuring you can work while traveling, making certain your family is safe and comfortable, and keeping a cost efficient lifestyle are all major factors to being able to Full-Time Travel. See how an upgraded RV battery and solar setup can make all the difference in the success of your adventures.
RV Parks and Finding Freedom with Solar
With so many people chasing freedom and adventure since the pandemic RV parks have been fully booked. Across the nation parks have reservation waits 6 months or more out. And the new demand has caused prices to skyrocket. The answer for many adventurous souls has been solar and an upgraded RV battery to build an off-grid RV boondocking setup.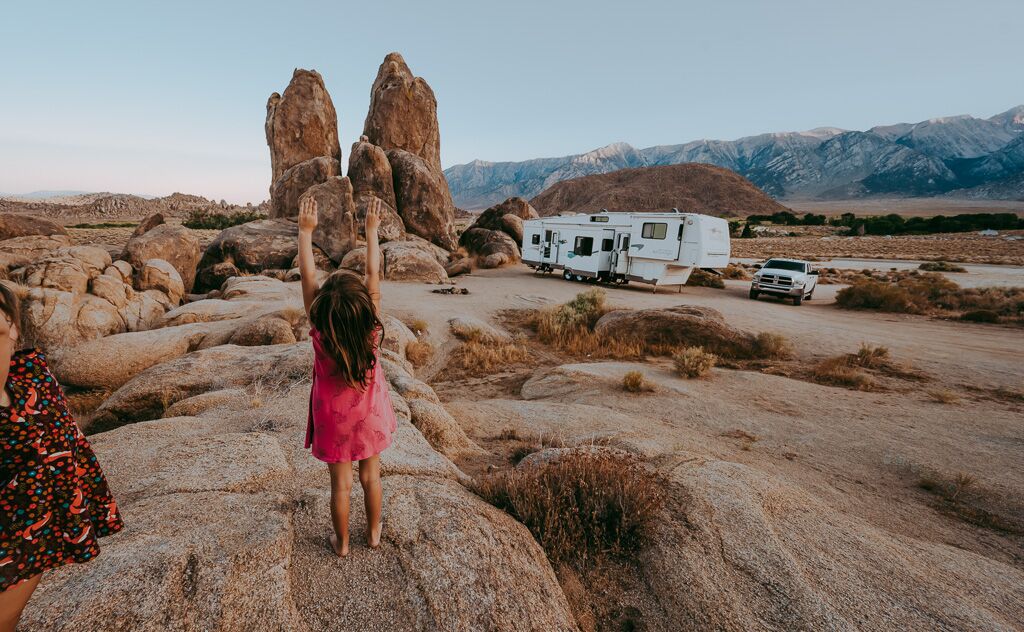 "With solar on our RV we didn't have to worry about the crowded RV parks and instead opted to boondock. We easily saved $1000 a month and were able to pay off our entire lit batteries solar setup in less than a year! Boondocking wasn't easy but the bond our family built and debt we erased was worth every crazy adventure we found ourselves on."

Leela Moon from Daydream Living Co
---
Learn More About
Modern Day Boondocking and How to Live with Off-grid with All Your Essentials
---
Remote Work is Easier with an Upgraded RV Battery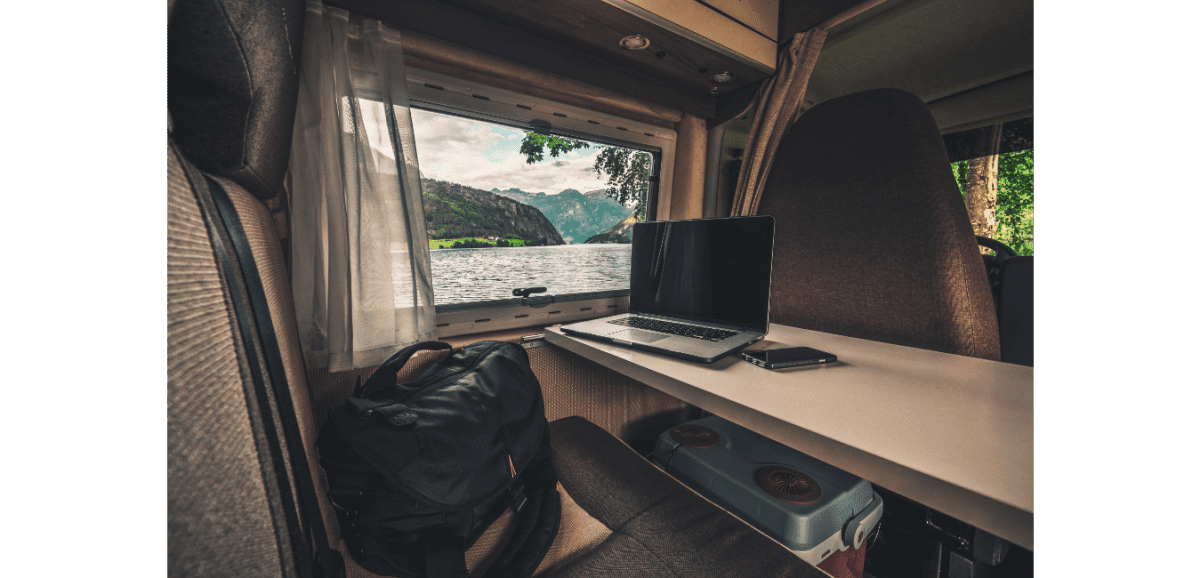 Full-Time Travel and Remote Work go hand in hand. Solar keeps up with the need for constant power for remote work and your modern lifestyle. No more worries about your devices being charged, power for your internet and toys, or even your fridge staying cold during travel or while boondocking. Solar on your RV ensures you're backed up no matter where you end up.
Safety and Comfort in RV with Solar
The safety of your family and their comfort are surely on the top of your priority list. Though no matter how well you prepare "unexpected circumstances" are always possible. Breakdowns, unexpected stops, and detours are all apart of the lifestyle. Having power from your RV solar battery while waiting on the side of the road or fixing tow vehicle or RV comes in very handy. Cold drinks, ability to cook and eat, charged phones and tablets for fussy kids will attribute greatly to keeping you flexible and resilient in hard situations.
Installing solar on your RV will also provide you with full time power for a security system. Full-Time travelers often end up in odd places while on the road. Parking lots and remote places can make you uncomfortable to sleep or leave your possessions and having a security system or alarm in place will give peace of mind.
Lit Batteries offers even more peace of mind with a 10 Year Warranty covering your RV Battery.
Long-Term Savings and Overall Cost Efficiency of RV Solar Setup
With an RV Solar Setup you can easily save hundreds or even thousands of dollars monthly from ditching the crowded RV parks. And after your RV solar system is paid off the overall savings really start adding up. Many full-time families travel to find their place in the world and then buy land to build their dream house. An RV with Solar provides the perfect living space while building and a Lit Battery can later be moved from RV to dream home (and back again for travel!).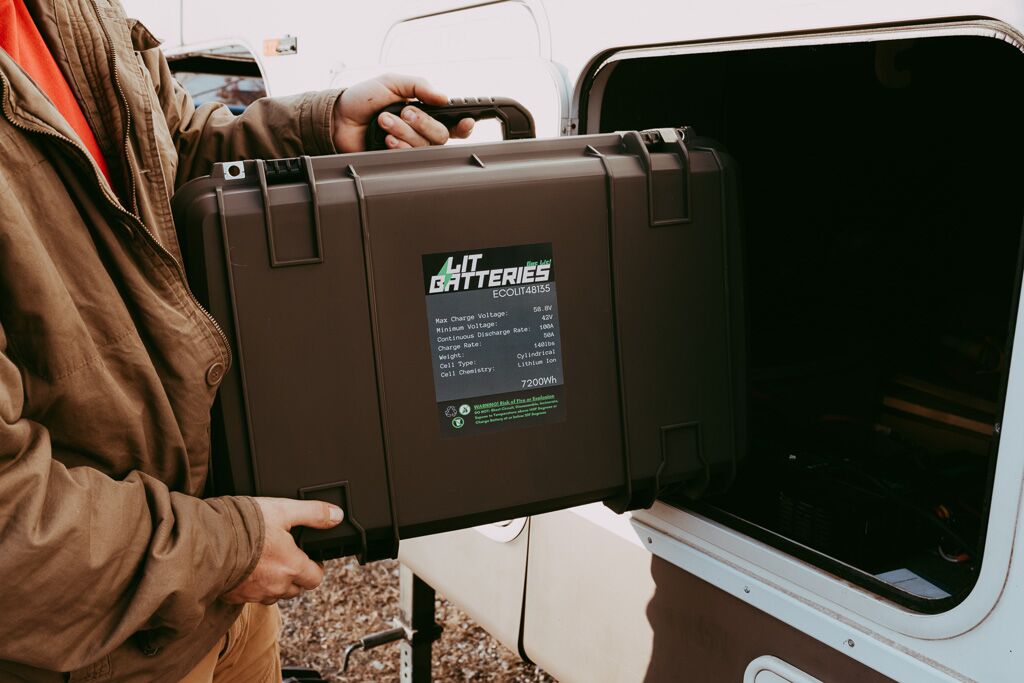 Why Lit Batteries is The Best RV Battery for Solar
Lit Batteries uses LifePo4 Cylindrical Cells for mobile solar builds because they provide the best thermal and chemical stability. The LiFePo4 Cylindrical cells are ideal for RVs, Motorhomes, and Vans since they demand a constant high-power rating, exceptional cycle life, and superior safety against abusive conditions and extreme operating temperatures.
---
Read More About Cylindrical Cells VS Prismatic Cells and What It Means For Your Mobile Build and Budget
---
Most RV and Van solar setups are not easily configured, setup, or moved since they usually have multiple batteries wired together. A Lit Battery is one large, heavy-duty battery and can be plug-and-play once the rest of your system is installed. One battery is large enough to run an AC unit and can last days in low light situations. Having one large capable RV battery makes it easier to install, run maintenance-free, and move to other applications or for storage if needed.
The LIT48108 48V battery is a no-brainer for setting up the perfect off-grid RV. An easy to install, powerful and efficient battery that can power any RV and even be used for off-grid cabins, homes, and hunting properties.

Shop Lit Batteries
Need Help Building The Perfect Off-Grid RV For Your Travels?
Contact Us Today or Submit Your Solar Quote to get started on your Off-Grid Journey!